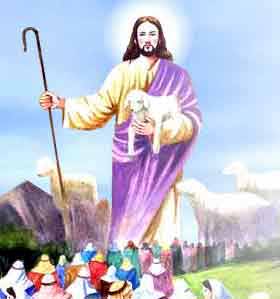 Confidence tricks have a common structure. The victim is offered something that is too good to be true: great value in exchange for something much smaller.
Critically, the victim's side of the deal is to do something that is itself unethical. That explains why the offer is so good: not everyone, reasons the victim, would do this deal, so the guy offering it to me has to make it sweet. Once the victim realizes he has been scammed, the illegality of his own action prevents him from going to the authorities.
The most common current confidence trick is the Nigerian "419" spam scam. You get an email that reads like this:
Subject: REQUEST FOR URGENT BUSINESS RELATIONSHIP
DEAR SIR,
I AM THE SON OF A DEPOSED NIGERIAN DICTATOR. DURING THE COUP, I MANAGED TO SNAG $30 MILLION AND STUCK IT IN A SECRET NIGERIAN ACCOUNT. NOW I WANT TO GET THE MONEY OUT OF THE COUNTRY BEFORE SOMEONE NOTICES. PLEASE, I NEED YOUR HELP. I WILL USE YOUR BANK ACCOUNT TO TRANSFER THE FUNDS. YOUR FEE FOR HELPING WILL BE $10 MILLION.
P.S. THIS MIGHT NOT BE EXACTLY LEGAL, SO PLEASE DON'T TELL THE AUTHORITIES. YOUR DISCRETION IS CRITICAL TO SUCCESS.
Kitschy eternalism metaphorically sends you spam that reads like this:
Subject: REQUEST FOR URGENT SPIRITUAL RELATIONSHIP
DEAR SIR,
I AM THE SON OF GOD. I LIVE IN A CUTE 'N' CUDDLY PASTEL HEAVEN WITH MY FAVORITE SHEEP. I WANT TO GET YOU INTO HEAVEN TOO, BUT I NEED YOUR HELP. UNFORTUNATELY THERE'S LEGALISTIC HITCHES ABOUT SIN AND SUBMISSION TO GOD'S LAW AND STUFF. THEY WOULD SEND PRACTICALLY EVERYONE TO HELL, BUT I'VE FOUND A LOOPHOLE THAT CAN GET YOU INTO HEAVEN ANYWAY. I JUST NEED YOU TO TURN OFF YOUR BRAIN AND PRETEND A BIT AND WE CAN WORK IT OUT.
P.S. DON'T TELL DAD, HE MIGHT GET OLD TESTAMENT ABOUT IT.
This scam is too good to be true—but also too good not to go for. We are all sometimes willing to do violence to our own intelligence in hope of salvation.
And so we all get conned, over and over, by eternalism.