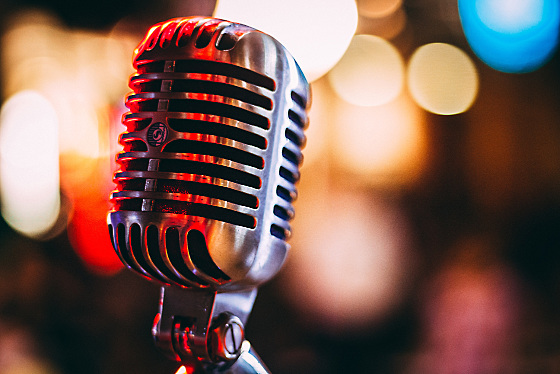 Now you can listen to Meaningness, instead of reading it!
We all take in information best in different ways. Reading is good for some; listening for others. Some of us don't have much time for reading, but can listen to a book while driving or working out. The audiobook of Meaningness makes it available to a new audience, and I'm really excited about that.
Readers have asked for an audio version many times; and I've always been like, yeah, great idea, and how would I make that happen?
Matt Arnold contacted me a couple months ago and asked if he could do it. I would not have said yes to anyone, or even to hardly anyone in fact. Matt's previous project was the audio book of UNSONG, a serial novel by Scott Alexander, my favorite blogger. After about two minutes listening to that, I was hell yes.
Matt is doing this on a volunteer basis. If you listen, please support him on his Patreon.
The more people support him, the more often he'll record pages of Meaningness. He's planning one web page per week, but if there's sufficient demonstrated interest, he'll do more!
And, Patreon subscribers get early access to new episodes.
And, if subscriber thresholds are reached, he and I will do some other cool related projects! More about that below.
So, Matt is serializing the audiobook as a podcast, Fluidity, and the first episode, "An Appetizer: Purpose" is public now. It's "Fluidity," not "Meaningness" because Matt hopes to also produce audio versions of some of my other writing…
… after he finishes Meaningness? Well, that's awkward, because it seems unlikely that I'll ever finish Meaningness myself. On the other hand, this is extra motivation for me to fill in some of the earlier gaps in the book. He might also tack back and forth among my various fractional writing projects, although that would put the audio episodes out of order.
As another approach, we may record informal conversations about the material that's supposed to be covered in missing sections, and post those in their place, as "temporary" placeholders. That may make the audio version more complete than the book at some point…
Working with Matt has been a pleasure. He's really smart and creative, and I think you'll find that comes through in his reading.
One thing that I've found extraordinarily interesting is his use of sound effects. I'm a bit of a typography geek, and perhaps for that reason Meaningness makes somewhat more use of typographical devices to communicate meaning than most texts. This presented a significant challenge: how could that meaning be conveyed in a different medium? Matt has found audio analogs for all the significant typographical uses. (You'll hear him explaining them at the beginning of the first episode.) This might seem implausible when you read about it, but it works much better than I would have expected.
Since I have never listened to any audiobooks before, I asked Matt if this is a common trick, or if he came up with it. He said he came up with it, but he hasn't listened to many non-fiction audiobooks either, so he doesn't know if maybe it's normal. We're curious: if you are a regular audiobook listener, after hearing his first episode, please let us know if this is unique or unusual or routine?
So, about the Patreon. If Matt reaches the goal of 40 patrons, he'll post an animated video of a chapter from Meaningness, chosen by the patrons. I haven't seen any of Matt's animation work, but based on his audio, I expect it to be big fun.
If you are a patron, which chapter(s) would you most like to see animated?
Also, if he gets enough subscribers, we'll do a The Making Of episode, in which I'll interview him about how he got into making audio books, why he chose to do Meaningness as his next project, and maybe a bit of geeky tech stuff about what goes into recording it. And we'll talk a bit about how we've worked together on it. And he'll ask me embarrassing questions about why I haven't written most of what I've promised, and what I'm working on now, and what comes next.